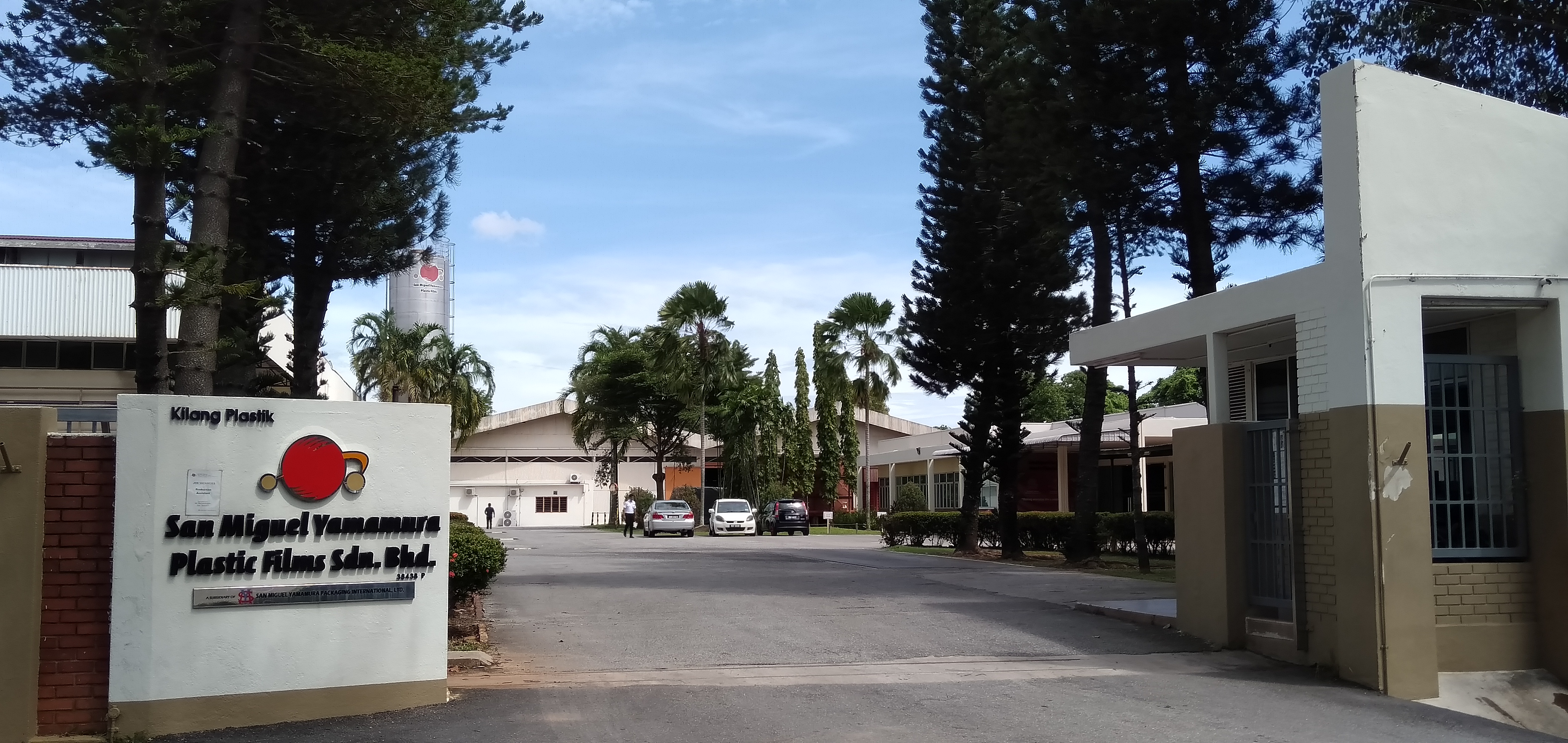 San Miguel Yamamura Plastic Films Sdn Bhd is a subsidiary of San Miguel Yamamura Packaging Corporation (SMYPC). SMYPC is a joint venture between San Miguel Corporation, the largest South East Asia food, beverage and packaging conglomerate of Philippines and Nihon Yamamura Glass Company, Ltd of Japan.
From a humble beginning as the Malaysia pioneer manufacturer of Biaxially Oriented Polypropylene (BOPP) film in 1982, the Company has expanded its range of products to include Cast Polypropylene (CPP) films, Metalised CPP (MCPP) film and Metalised Polyester (MPET) film.
Our products are catered for both domestic and export markets and primarily sold to convertors, which convert the films into packaging materials mainly for food and beverage packaging.
The factory premises are situated at the Ayer Keroh Industrial Estate in the historical state of Malacca. It is approximately 130 km south of Malaysia capital, Kuala Lumpur. It is about 1½ hours drive vide North South Expressway (NSE). The premises are located just 3 km away from Ayer Keroh Exit of NSE.
The company has evolved itself with continuous improvements in both its operations and range of products. R & D Department has a competent team of staff well versed in plastic industry. Extensive R & D job is consistently carried out introducing new products to the market in meeting the needs of ever demanding customers.